Over the past 12 weeks, a cohort of 20 adults banded together on an intense, 12-week journey to a new career. They immersed themselves night-and-day, sometimes for 50+ hours per week, in a classroom on Main St. in Burlington, VT to learn how to code in hopes that their new skills would land them a career in tech. These are the students of Burlington Code Academy (BCA), a Vermont-based company that provides accelerated technology education programs called coding bootcamps.
On Thursday August 23rd, Burlington Code Academy students showcased the culmination of their hard work as five teams demoed their final capstone projects to an audience of employers, loved ones, and the VT tech community.
Student Demo Day took place at the Vermont Center for Emerging Technologies, a high-powered co-working space in downtown Burlington. Aside from a big turnout, the event featured high-profile guests, including Tim Ashe, Vermont Senate President, who spoke at the event in support of BCA, as well as Dylan Giambatista, Vermont State Representative.
The capstone projects were sponsored by local organizations such as the UVM Medical Network, Code for BTV and Greenup Vermont, which enable students to work on real products used by real people.
Meet the teams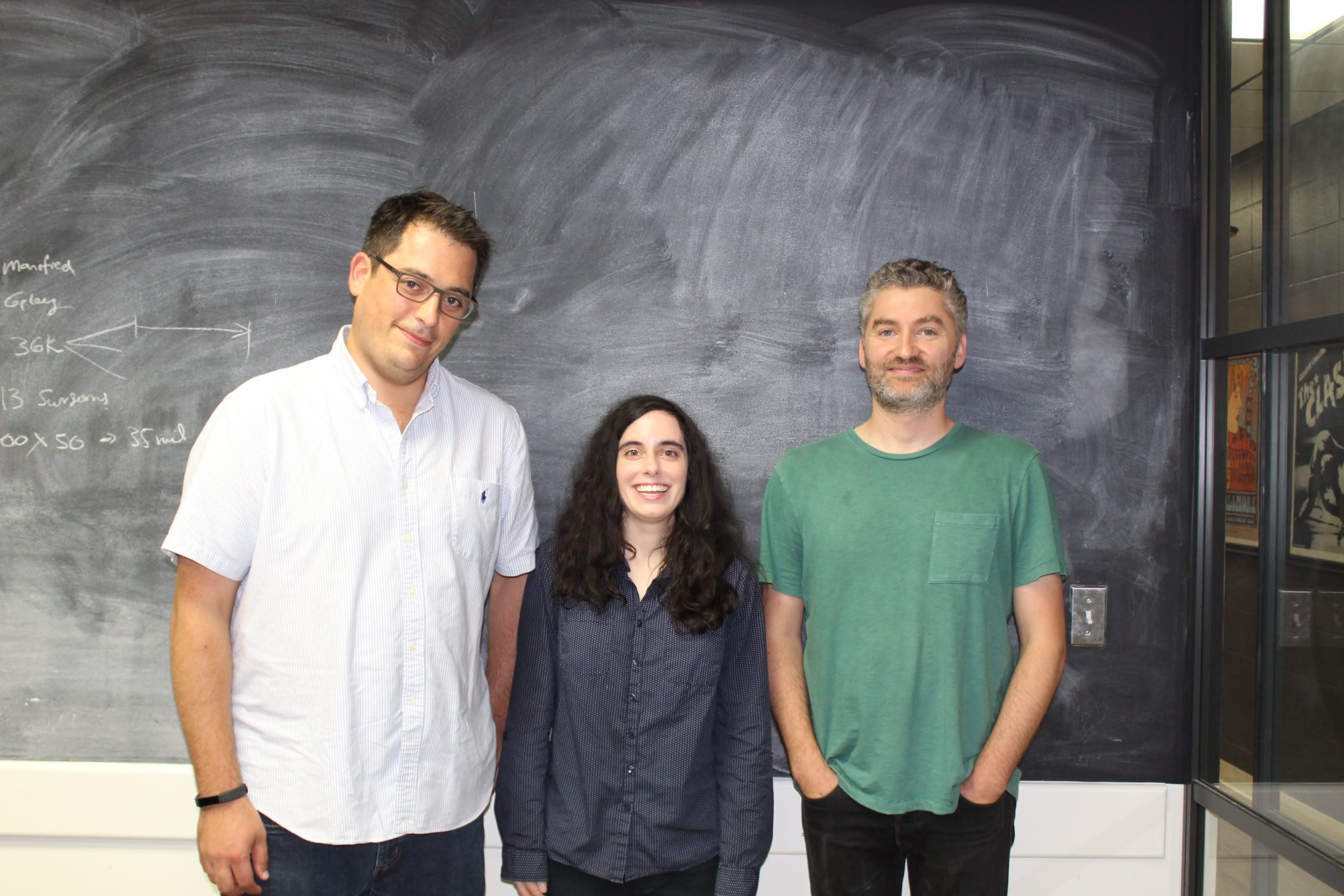 Team: From left to right: Jake Durell, Katie Yawney, Michael Felix
Client: UVM Medical Center
Coach: Alex Chaffee
A common problem in the medical world is patients missing their appointments. In fact, 36-percent of patients miss their orthopedic appointments for many reasons, transportation being one of them. Nimble is a web application designed to improve efficiency of medical centers by allowing a central Manager to coordinate a small fleet of well-trained drivers who drive to a patient's house, pick them up, assist them in any special way (wheelchairs, oxygen tanks, etc.), deliver them to the hospital, and drive them home.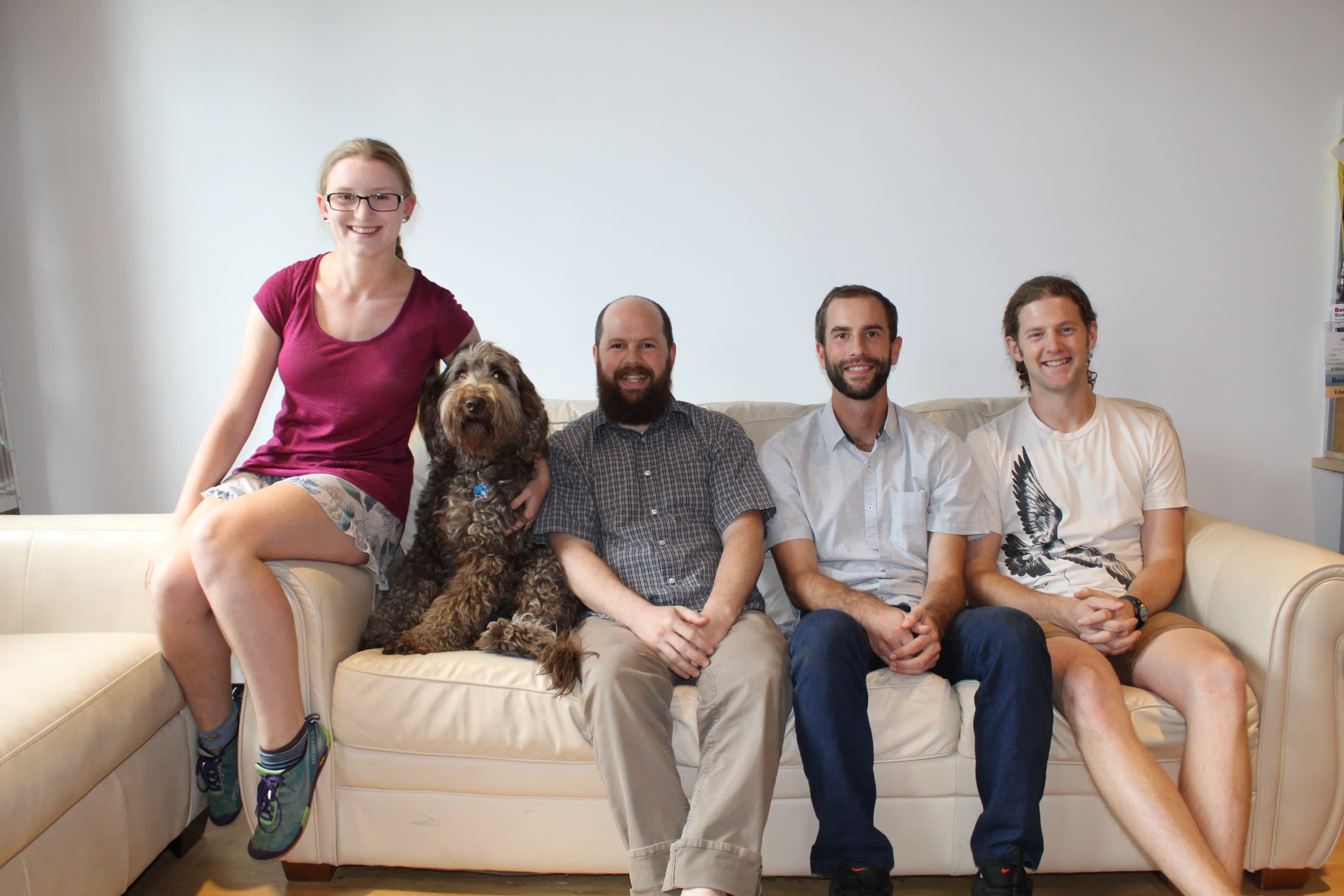 Team: From left to right: Katia Hancock (and Anya), Benjamin Brown, Dylan Freeman, Nick Railsback
Client: Entrepreneurial project from a Cohort 0 student
Coach: Josh Burke
If you are someone who wishes there was more transparency in politics, than this platform is right for you.
The New Grass Roots team built a prototype of a mobile-responsive web application that uses a third-party API from an open-source project called OpenStates, which leverages data from Vermont's official legislative website in order to help legislative constituents find and learn about legislation, and even allows users to deliver voice messages directly to their legislators.
The prototype provides activists and legislators an easy-to-use interface that dynamically searches for legislation by Bill ID or keyword, displays a summary of bills that match the search criteria, and provides further details on that bill if desired.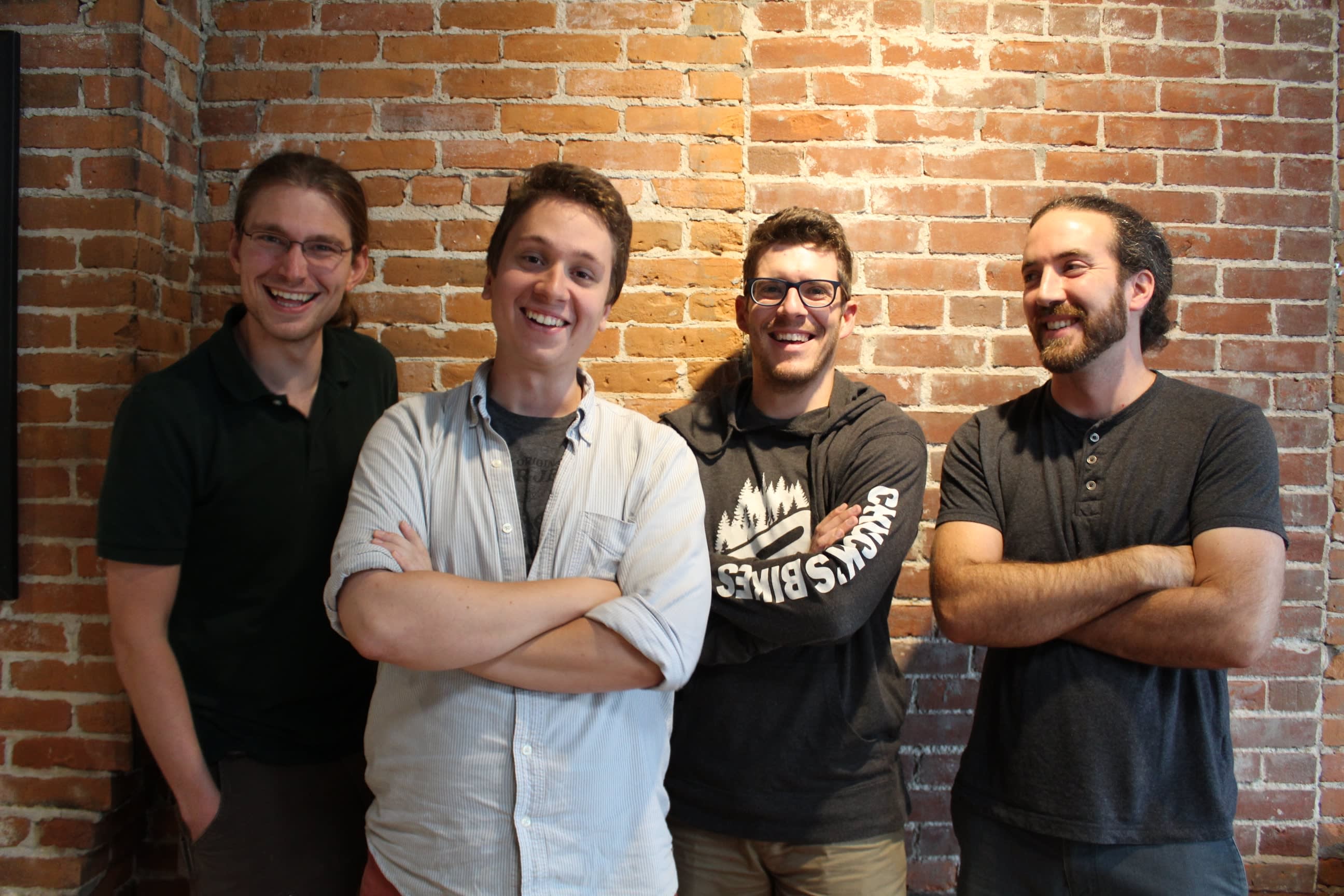 Team: From left to right: Christopher Griffin, Jake Goss, Jake Styles, Sean Stone
Client: Code for BTV & Green Up Vermont
Coach: Josh Burke
For many Vermonters, GreenUp Day has become something akin to holiday. During this annual event, elementary school children and teams of volunteers all over the green mountain state can be seen patrolling the streets, picking up litter around towns. You may or may not be surprised to learn, but there's an app for that.
On the original platform, the data was hard to read and did not display cleanup information in a way that was easy to understand. BCA students created a dashboard for GreenUp VT administrators to use that updates event data in real-time. The new dashboard is sleek, intuitive, and easy to navigate and was built using the existing Firebase data to provide comprehensive visualizations of activity statewide.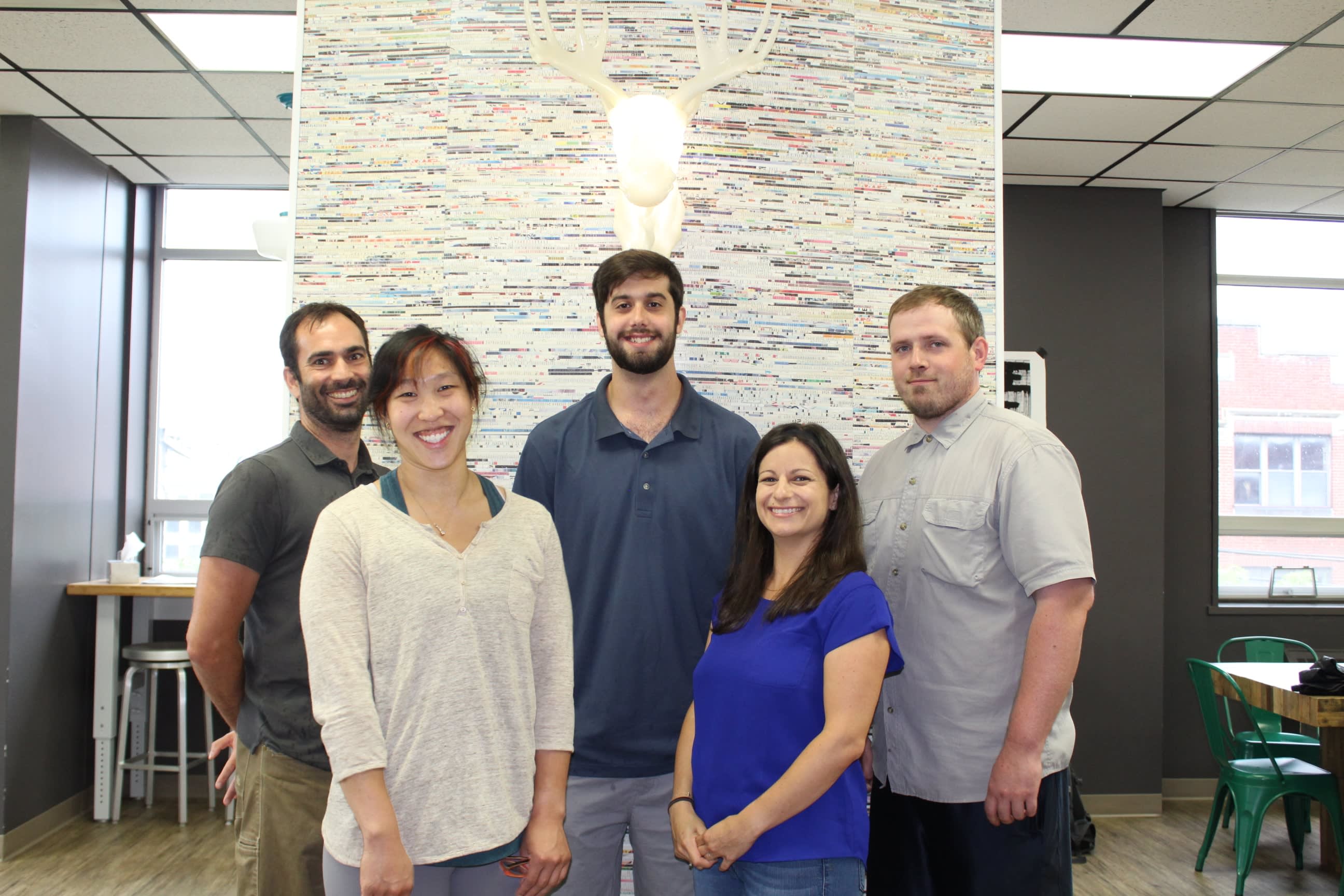 Team: From left to right: Chris Frank, Flo Fong, Dylan Morosini, Julia Kantarovsky, Matthew Thomas Layden
Client: Varises
Coach: Mat Gilbert
Inspired by local startup Varises – Perfecting the practice of surgery using virtual and augmented reality; the MedTV team created a distribution platform for surgical edcation content across a variety of channels and device types.
Getting technical, the team started with a basic JavaScript, HTML, and CSS website that has hardcoded links to videos. They then created a back-end stack based on Amazon AWS and used Serverless framework to configure and deploy AWS API Gateway, Lambda, and DynamoDb. The media (videos and images) is stored in S3. The MedTV team also refactored the front-end based on React using React-Strap components. The front-end is hosted on Netlify.
Team: From left to right: Tim Rose, Sam Spencer, Brian Miller, Tim Lynch
Client: Local Golfing Community (user testing phase)
Coach: Robin Rainwalker
Golfers don't often have access to customizable course or personal statistics on the green. Existing apps attempt to keep track of too much information, while not allowing for a simple smooth interface. MyCaddy is an app designed by golfers, for golfers. A quick and easy to use tech solution; the navigation is designed for one handed use, so golfers can keep track of their stats and still keep their head in the game.
The tech behind this app uses Bootstrap front-end, NodeJS server, MongoDB persistence layer, React, Login, and Map Display.
Do you want to build awesome projects too? The next Web Development Bootcamp starts September 17th, click here to learn more!